Move the photo in all directions for a better view of the apiary.
Nenad Jancov - 070 422 369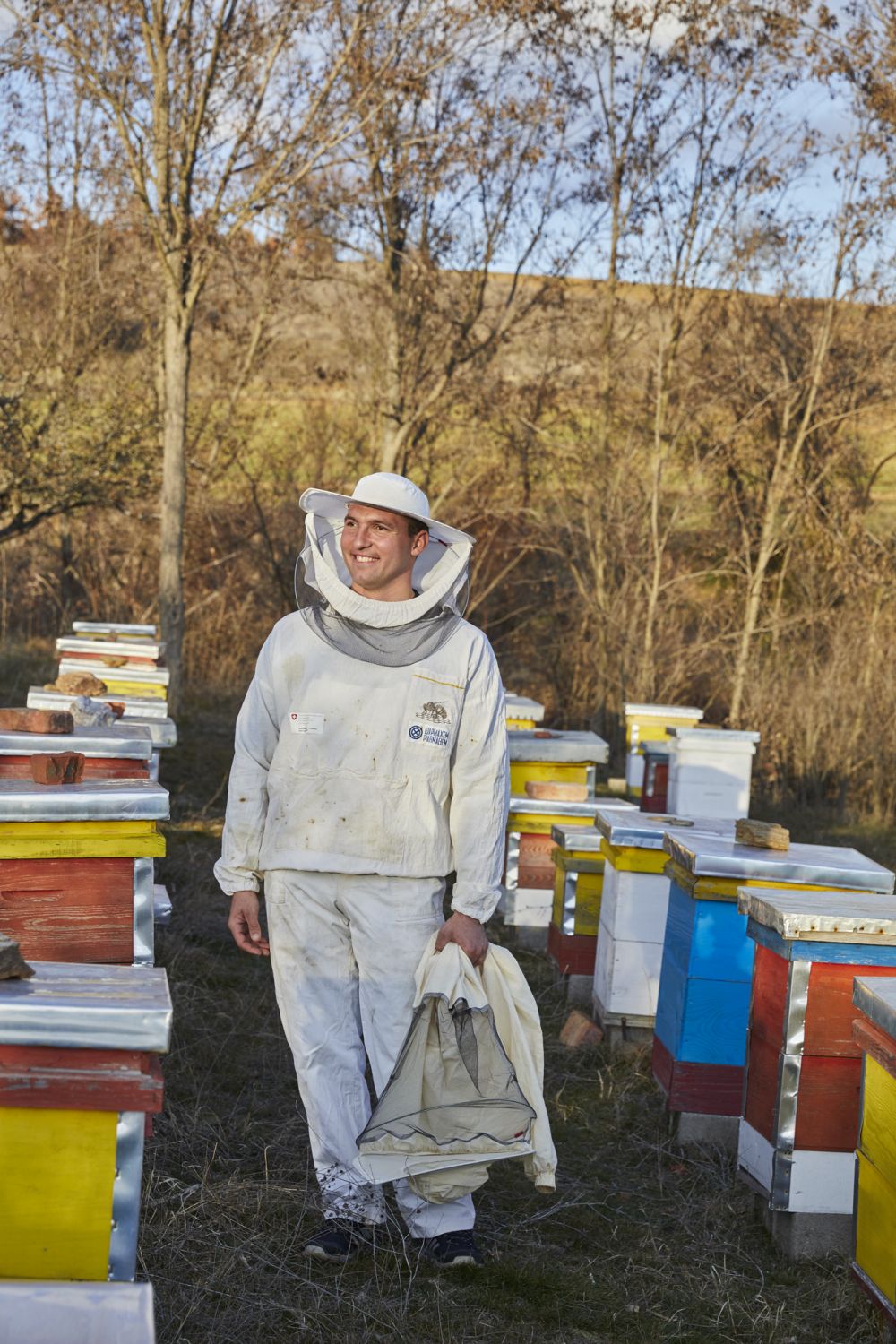 I was born in the village of Grljani, Vinica, near Plachkovica, Golak and the Osogovo mountains. The village is a dispersed settlement, as are the majority of villages in East Macedonia.
My parents started rearing bees in a traditional way many years ago, so that finally a dozen years ago we started to develop this branch actively and more professionally, because it is very feasible in this region.
I have around 120 bee colonies at three different locations (apiaries), all at more than 750 meters above sea level. We produce maybe the best forest honey in the region, confirmed with our first participation and the first gold medal for quality of forest honey at the competition in Novi Sad in 2019.
My parents, myself and my younger brother have been successfully making our living in this business for several years now.
Our story went in another direction two years ago, when I attended the training for young beekeepers by the Nature Conservation Programme, as well as the advanced training for production of royal jelly and other bee products that are not so well known, but are valued on the market. My apiary was also part of the scientific applicative research of NCP about the application of biotechnical beekeeping methods in this region. What I liked most and was the reason for the foundation of the Honey East association, is the fact that we don't put the focus on quantity, but on producing good quality, 100% natural products without any chemicals, which is a rarity in Macedonia and the region.
This story wouldn't have been successful without our love for beekeeping, faith in God and hope for a better future.
Phone number: 070 422 369
<span style="color: #f8f5ed;">#1018</span>